Your Guide to the 2019 Toyota RAV4 Reviews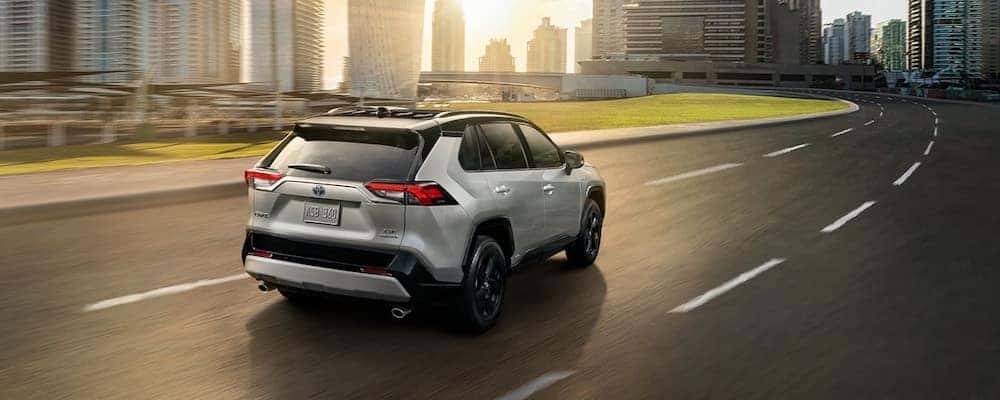 Toyota SUVs have always ranked among the most dependable and capable models in their segments, and the 2019 RAV4 reviews show that this crossover has only improved its edge over the years! Whether you're looking for advanced technologies, superior safety features, or a more engaging drive, you'll find that the 2019 Toyota RAV4 stands head and shoulders above competitors. Find out what drivers and experts are saying before you take one out on the roads near Plano.
Critics Agree in Toyota RAV4 Reviews
The compact SUV segment has become more and more competitive as the years have gone on, but if the Toyota RAV4 expert reviews are any indication, this once-revolutionary vehicle still has plenty of unique appeal! Here's what the industry professionals had to say:
Toyota RAV4 Customer Reviews
Since the RAV4 is one of the best-selling vehicles on the road, drivers on the hunt for Toyota RAV4 consumer reviews will have no trouble finding owners with positive things to say. In fact, according to calculations performed by Cars.com, more than 400,000 people brought home a RAV4 in the last year alone!
If you'd like to learn more about the experiences of your neighbors, just reach out to Longo Toyota of Prosper and talk to someone on our team! We're happy to share the experiences of those who drive with us.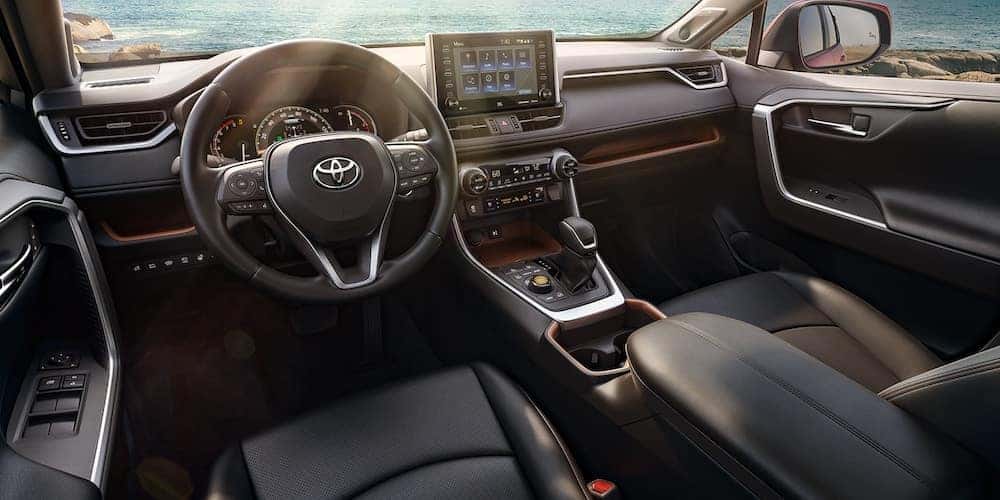 Toyota RAV4 vs. the Competition
In their review, the experts at the U.S. News compare the RAV4 to the new CR-V. Although the Honda is a tough competitor, "The Toyota is a bit more powerful… and it gets slightly better gas mileage."
For Edmunds, there aren't many vehicles that come close: "Few vehicles reflect the sensibilities of the American car-buying public like the Toyota RAV4."
For Kelley Blue Book, the performance of the new RAV4 is enough to set it apart from most competitors: "This new suspension has better handling and reduced body roll. That makes the 2019 RAV4 feel sharper and more precise, a huge difference from the previous generation."
Test Drive the Toyota RAV4 at Longo Toyota of Prosper!
The 2019 RAV4 reviews are almost all positive, but if you really want to know which RAV4 configuration is right for you, you'll have to spend some time behind the wheel. Contact Longo Toyota of Prosper today to set up a test drive and find out how the RAV4 handles Celina and Little Elm. If you're ready to take the next steps, find a new Toyota RAV4 for sale and apply for financing, today!
More About Toyota RAV4 Features
The 2019 Toyota RAV4 configurations are priced between $25,650 MSRP* and $35,850 MSRP*, which means there is a new Toyota RAV4 model out there for everyone. No matter your budget, you won't have trouble finding a Toyota RAV4 trim level with the features you need. Explore each of the RAV4 trim levels, then contact Longo Toyota of Prosper…

Toyota SUVs have always ranked among the most dependable and capable models in their segments, and the 2019 RAV4 reviews show that this crossover has only improved its edge over the years! Whether you're looking for advanced technologies, superior safety features, or a more engaging drive, you'll find that the 2019 Toyota RAV4 stands head…

The new Toyota RAV4 is turning heads and earning rave reviews, and not only because of its impressive standard features and capabilities! The 2019 Toyota RAV4 colors mark this SUV as one of the most eye-catching models in the segment, and once you've had the chance to explore all of your options, you'll see why…