Buying New vs. Used Cars in Prosper

Even if you've already decided to purchase, rather than lease, your next vehicle, you still have one big question to consider: What are the benefits of buying new vs. used cars? While most drivers near Frisco and McKinney probably have a pretty good idea of what each option entails, you'll need to cover all your bases if you want to make the right choice. To be sure, used cars are always less expensive than their new counterparts, but this isn't the only factor you should consider. Explore the benefits of buying new vs. buying used with Longo Toyota of Prosper, below.
---
Benefits of Buying New
Buying a new vehicle is certainly the more expensive option, but for some drivers, it's the only decision that makes sense. Here are some of the reasons our neighbors choose to buy new:
The Latest Technology: If you were choosing a new phone or a new computer, you probably wouldn't want to settle for a model that was more than a few years old. Why, then, should you settle for older technology features in your vehicle? New models feature the most responsive and up-to-date driver interfaces and features.
Next-Generation Safety Features: Partially-automated driver assistance features are becoming more and more common, and almost all of the new Toyota vehicles on our lot offer one of several Toyota Safety Sense™ packages. If you choose a used model, you will probably have to settle for a smaller, less advanced suite of safety tech.
You'll Start Fresh: Drivers who choose a used vehicle may have to wonder if it's been properly maintained during the years that it's been on the road. When you choose a brand new vehicle, you won't have to worry about hidden maintenance costs or faulty components. For many, this peace of mind is worth the additional cost.
You're Covered for Two Years: When you choose a new Toyota vehicle, you'll receive ToyotaCare coverage, free of charge! ToyotaCare includes roadside assistance and no-cost maintenance for two years or 25,000 miles, whichever comes first. In general, drivers who choose new vehicles benefit from lower overall maintenance costs than those who choose used vehicles.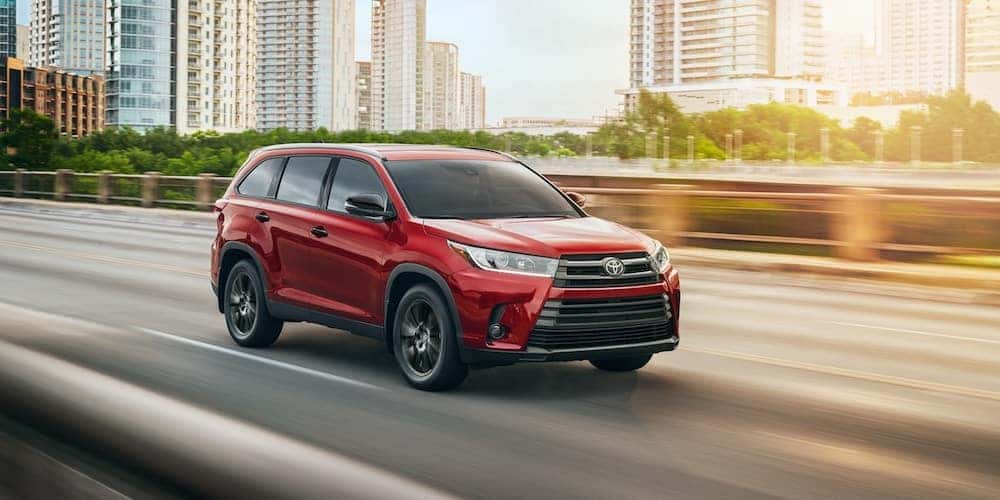 ---
Benefits of Buying Used
Choosing a used vehicle is a great way to save money, and in many cases, it's also the more accessible option for drivers with poor credit.
Lower Up-Front Cost: Few drivers need to be told that the total cost of a used vehicle is usually far less than that which you'll face with a brand new model. However, some may not be aware that used drivers can enjoy lower costs up front–even proportionally! New purchases generally require a 20% down payment, while a used vehicle can be purchased with a down payment between 10% and 20% of the total price.
Lower Depreciation: We're sure you've heard that new vehicles begin to depreciate in value as soon as you've driven off the lot! For some drivers, this depreciation is an unacceptable hidden cost. Vehicles that have already been on the road for a few years tend to depreciate much slower than those that are just starting their journey, so you'll get a greater percentage of your money back when it's time to value your trade-in.
Finance with a Lower Credit Score: If you know how to finance a car, you may already know that used car financing is almost always more accessible than new car financing. New car buyers generally have credit scores of around 715 points. Those who opt for used vehicles tend to have scores of roughly 650 points.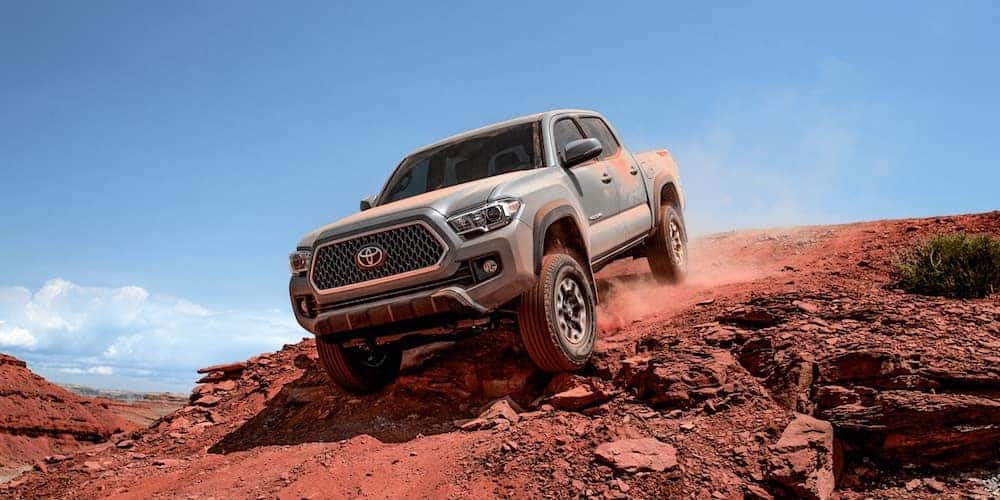 ---
Consider a Certified Pre-Owned Toyota
For an ideal balance of features, dependability, and affordability, consider a certified pre-owned vehicle. In order to certified by Toyota, a vehicle must have fewer than 85,000 miles on the odometer, and it must also stand up to a 160-point quality assurance inspection. Many certified pre-owned vehicles come with warranties that are similarly-comprehensive to those offered on new models, and yet they often cost thousands of dollars less than their competitors. Take a look at our certified pre-owned inventory today!
---
Find the Vehicle You're Searching for at Longo Toyota of Prosper, Today!
Now that you've had a chance to compare the advantages of buying new vs. used cars, we're sure that you'll be eager to take a closer look at our inventory! Contact us today to learn more about your options, you can also browse our used trucks for sale, explore the classic car financing process, learn what liability insurance covers, or apply for financing online to start the purchasing process.
More from Longo Toyota of Prosper
The new Toyota Corolla might be small, but it makes a big impression on the road of Celina. Although its sleek curves and streamlined style certainly stand out, at the end of the day, the available Toyota Corolla color options just might have the biggest impact on how others perceive you on the road. Don't…

The all-new 2020 Toyota Yaris Hatchback will be available in the Fall of 2019. Visit Longo Toyota of Prosper to discover the bold, fun, and fuel-efficient modern hatchback. Design The new Yaris Hatchback will have a very distinct sporty look with a low-stance and large aggressive grille. Exciting exterior colors such as Stealth, Frost, Icicle,…

The new Toyota Tundra is a powerful full-size pickup with excellent off-road capabilities, but what if you want to make it all your own? What if you want to carry out important repairs and maintenance at home in Frisco or Plano? No matter what Toyota Tundra OEM parts you're looking for, you won't need to…