What is Good Mileage On a Used Car?

Are you interested in buying a low-mileage used car for sale in Prosper? You're not alone, but in order to succeed, you're going to need to know what is good mileage for a used car! In years past, industry experts would say that a car with more than 100,000 miles couldn't really be a good investment. Today, with used vehicles lasting longer than ever, you're free to choose a car with 100,000 miles, or even with 150,000 miles!
What Is Considered High Mileage for a Used Car?
You'll have a wide range of options that you can consider when searching for low-mileage used cars for sale near Plano and McKinney. However, you're probably still wondering which models you should stay away from.
So, what is considered high-mileage on a used car? Although the answer can depend on a number of factors, we think that you should try to steer clear of models with more than 200,000 miles on the odometer.
However, there's no one-size-fits-all approach to the used car buying process. Here's what else you should consider while comparing used cars:
Mileage vs. Age

It's not just about mileage.Divide the number on the odometer by the age of the vehicle to find out if it's been driven more or less than the average used car. Most drivers will go around 10,000-12,000 miles per year. A model that's been driven over the average for multiple years might have more wear than you'd expect.

Date of Manufacture

Advances in vehicle technology are allowing used cars to last longer than longer. This is another way of saying that a newer used car with 120,000 miles might still be a better investment than an old used car with 80,000 miles.

Regularly Scheduled Maintenance

A vehicle with a strong maintenance history is almost always a better choice than a used car with a spotty past. Find out if the car you're considering received all of its regular oil changes and check-ups.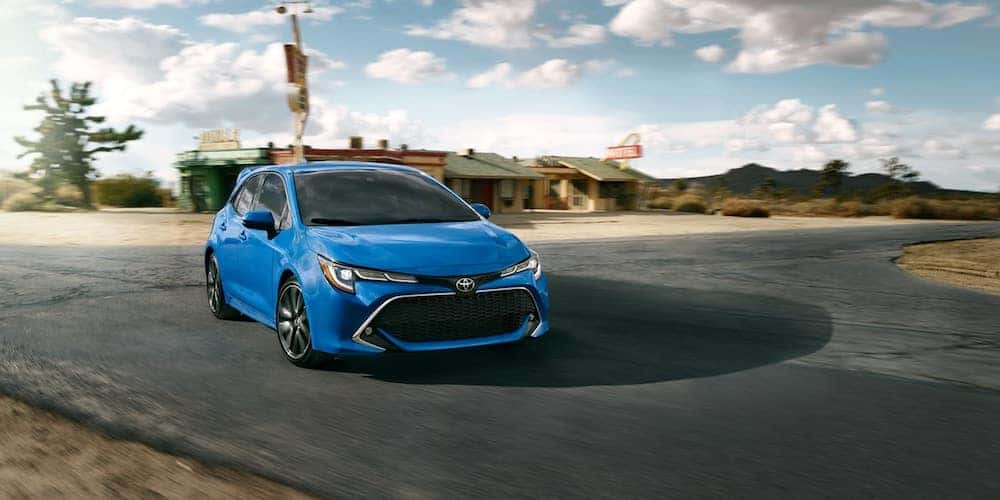 Looking for a model with less than 100,000 miles? You'll have great luck when you start your search with our Certified Pre-Owned Toyota lineup!
What Else Should You Look for When Buying a Used Car?
Model Generation

Sometimes, the difference between model years might be greater than you'd expect! Model redesigns and refreshes can occasionally have a significant impact on reliability and long-term performance. Check a resource like Kelley Blue Book or Edmunds while you're doing research.

Vehicle History Report

Can you get a vehicle history report with the used car you're considering? If you can, you should always choose to do so. A model with structural damage is probably not a good investment, even if the mileage is low, and it isn't very old.

Location

Where has the vehicle been driven? If the climate was especially hot, especially cold, or especially wet, a low-mileage used car might have more wear than a comparable vehicle that was driven in a temperate zone.
Find Low-Mileage Used Cars for Sale with Longo Toyota of Prosper!
Now that you've seen what is good mileage for a used car, we're sure you're eager to start exploring our used inventory! Contact us if you have any questions, and secure used car financing for your purchase today.
---
Explore Our Models
The new Toyota Corolla might be small, but it makes a big impression on the road of Celina. Although its sleek curves and streamlined style certainly stand out, at the end of the day, the available Toyota Corolla color options just might have the biggest impact on how others perceive you on the road. Don't…

The new Toyota Tundra is a powerful full-size pickup with excellent off-road capabilities, but what if you want to make it all your own? What if you want to carry out important repairs and maintenance at home in Frisco or Plano? No matter what Toyota Tundra OEM parts you're looking for, you won't need to…

Your 2019 Toyota Camry exterior color says a lot about your style, which is why Longo Toyota of Prosper offers Frisco and McKinney car shoppers a wide variety of exterior paint colors, ranging from a bold red to a neutral gray. We've listed out all of your options below! Learn More Contact Us View Camry Inventory Toyota Camry…