How Does Car Financing Work?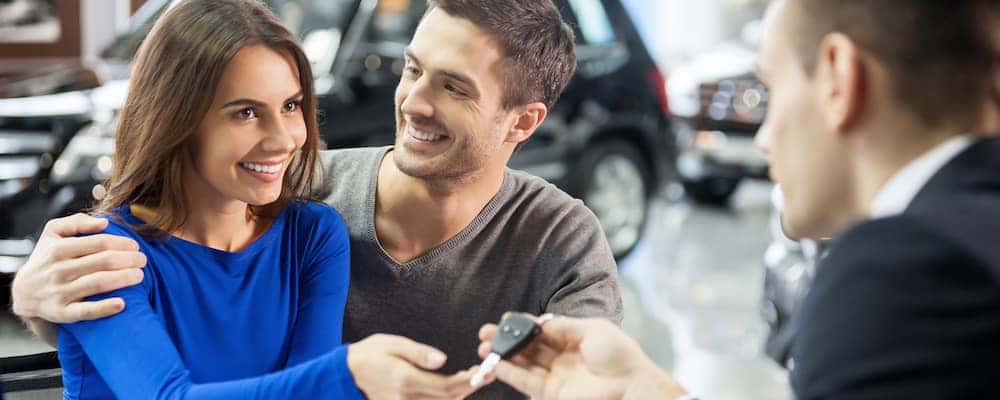 When shopping for a new or used car in Frisco, there are several ways to purchase. You can either pay cash upfront, start a lease, or apply for financing. It's important to fully understand how car financing works in order to make a smart, informed decision, and Longo Toyota of Prosper is here to help you navigate your options without worry or stress.
How Does Financing a Car Work?
In order to finance a new or used vehicle, you'll first need to apply for a loan. This can be done directly at the dealership, through a bank, or at a credit union. When you finance through Longo Toyota of Prosper, you can apply for financing from the comfort of your home, saving you time when you get to the dealership. Loan approval is based on:
Credit Score
Loan Amount
Length of Loan
Debt-to-Income Ratio
Age of the Vehicle
If you think your credit history or score will be an issue, you may want to ask a family member to cosign your loan.
Choose Your Lender
You have options when financing, so it's important to compare the different rates and terms offered between banks or your dealership. Having a firm understanding of what your budget allows is key, so evaluate how much money you can put down and what a comfortable monthly payment would be. You should never take on more than you can afford; use our payment calculator to get a sense of what works for you.
Finalize the Loan Terms
Nailing down the final price of your new car is an important step in determining your loan. Work with your salesperson to negotiate a fair price, and see how that factors into your interest rate. Once everything is settled and you feel comfortable, you can close the deal. The sales team will walk you through all the loan paperwork, resulting in delivery of your new vehicle. Now you can drive home to Plano feeling confident in your purchase!
Want to Know More About Car Financing in Prosper?
If you have additional questions about classic car financing, or the automotive financing process, contact our friendly, knowledgeable team. We want buying a car near McKinney to be as easy as possible, so don't hesitate to reach out.
More Finance Info From Longo Toyota of Prosper
When you have a guaranteed car finance option, it doesn't that financing doesn't require a credit check. Dealerships with in-house financing look at your income to determine what kind of loan you can qualify for when you're searching for a new or used car. This is a good option for car shoppers in the Frisco…

When shopping for a new or used car in Frisco, there are several ways to purchase. You can either pay cash upfront, start a lease, or apply for financing. It's important to fully understand how car financing works in order to make a smart, informed decision, and Longo Toyota of Prosper is here to help you navigate your…

Getting ready to purchase a new vehicle for your Plano commutes includes weighing the financial options. Though there are several different ways to purchase a new vehicle, the decision generally comes down to figuring out what's best for you in the lease vs. buying discussion. Though each option offers it's own unique set of benefits,…