How Often Should You Change Your Oil?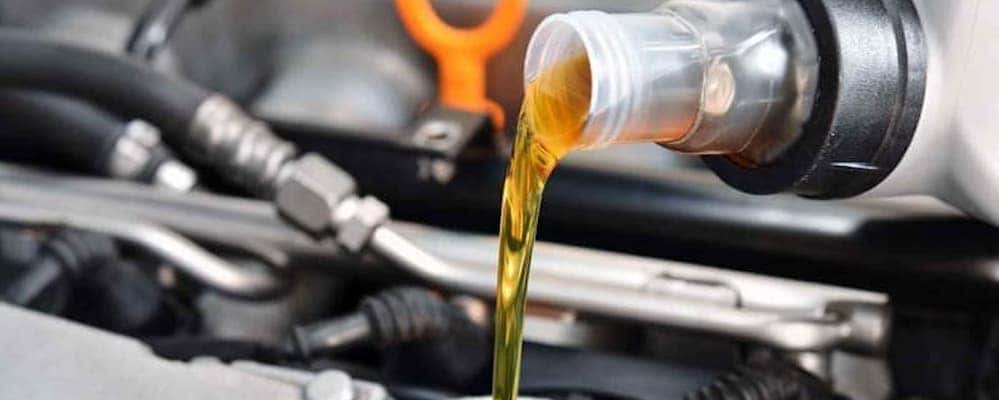 Regular oil changes can dramatically extend the lifespan of your vehicle, and they'll also help you enjoy better performance and fuel economy on the roads near Frisco and Plano. Although your recommended oil change interval may vary depending on what kind of car you drive, modern materials and techniques have made yesteryear's 3,000-mile advisement a thing of the past. No matter what you drive, Longo Toyota of Prosper recommends that you change your oil once every 5,000 miles, or once every 6 months, whichever comes first. If you drive a Toyota, you'll get the best results when you have your oil changed with us!
Should I Use Synthetic Motor Oil?
The rule-of-thumb we noted above is just that–a rule of thumb. Changing your oil once every 5,000 miles will certainly never hurt you, and Toyota recommends this interval for almost all of their models, but it may not be necessary in all cases.
You may have heard that Synthetic Motor Oil can help you run for 10,000 miles or 12 months between changes. In fact, the only Toyota models that are approved for this interval are those which require 0w-20 Synthetic Motor Oil–and even these should have their fluids checked and tires rotated every 5,000 miles. Nevertheless, there's no denying that when comparing synthetic motor oil vs. mineral motor oil, the former can keep you at peak performance for longer intervals.
How to Change Your Oil
Our service center guarantees a quick and efficient oil change, but you may not always want to bring your vehicle into the experts! In cases where you'd rather embrace the DIY spirit, you can follow these steps to get the job done right:
Parts:
Funnel
Rags
Wrench
Oil Filter
Oil Collection Pan
Oil (Check owner's manual for how many quarts)
Gloves that won't hinder your dexterity
Directions:
After locating the drain plug, place your collection pan beneath it, remove the oil cap, and begin to drain the oil. Put on gloves before you start, and take things slowly.
Reattach the drain plug–including a new washer, if necessary–when the last of the oil has drained.
Reposition the collection pan beneath the oil filter and then remove the latter. Hold the filter over the pan until it finishes draining.
Replace your filter, making sure to seal it effectively without over-tightening.
With your plug in place, your filter secure, and your oil cap still off, grab your new engine oil and add it to your tank using the funnel. Check your owner's manual for the recommended amount of oil to add, and use your dipstick for guidance.
Tighten the oil cap. Once everything's in place, run your engine for a minute or two to circulate the oil. Then, check for leaks beneath your vehicle.
If everything's looking good, then you're ready to go.
Toyota Service in Prosper
Of course, you don't have to go it alone! If you'd rather not change your oil at home, you're always welcome at the Longo Toyota of Prosper's service center. We cater to drivers from as far out as McKinney and Celina, and when we change your oil, we can also check your fluids, rotate your tires, and perform any regular maintenance that you require! Schedule your appointment online or call today to find out what sets our team apart, and explore our vehicle care tips to find out what you can do at home!
Longo Toyota of Prosper Service Specials