How Do You Change a Car Tire?

Maybe you've blown a tire on the roads in McKinney, or maybe your treads are worn down and you'd like to change your tires at home. If you've ever wondered, "How do you change a car tire?" the team at Longo Toyota of Prosper is here to help.
---
Changing Your Toyota Tires
Changing the tires on a Toyota isn't particularly complex. In order to change a tire, you'll need each of the following tools:
Jack
Lug Wrench
Wheel wedges
Spare tire or new tires
Your owner's manual
Once you have everything you need, just follow these simple steps to get the job done right:
Make sure you're in a safe location, with plenty of space to move around. If you're by the side of the road, turn on your hazard lights.
Make sure that the parking brake is turned on, and secure the other tires with wheel wedges.
Remove the wheel cover or the hubcap. Loosen the lug nuts on the tire you're going to replace, but don't remove them yet.
Use the jack to raise the vehicle. Once it's in the air, finish removing the lug nuts.
Remove the old tire and set the new one in location.
Retighten the lug nuts, working in a diagonal pattern to ensure that everything lines up and stays tight!
When you're finished, simply use the jack to lower your vehicle back to the solid ground! If you have multiple tires to change, simply repeat the process.
---
How Often To Change Car Tires
Proper tire care and regular tire rotation can help to extend the lifespan of your tires, but if you own your own vehicle, you will eventually need to change the tires no matter how carefully you drive. In general, the best way to find out when you're due for a change is to check the treads: if any given tire possesses less than 2/32 of an inch of tread depth, it's definitely time for a change.You can check the depth using a penny. Simply insert the penny with Lincoln's head down, facing you. If you can see the entirety of his face, your tread depth has passed the minimum threshold.
How Many Miles Can You Go on a Spare Tire?
We don't recommend that you travel very far on a spare tire, as these tires are not designed to last. They're only supposed to get you off the side of the road, and into your local service center as soon as possible! You should also avoid driving at high speeds, trying to stay below 50 mph.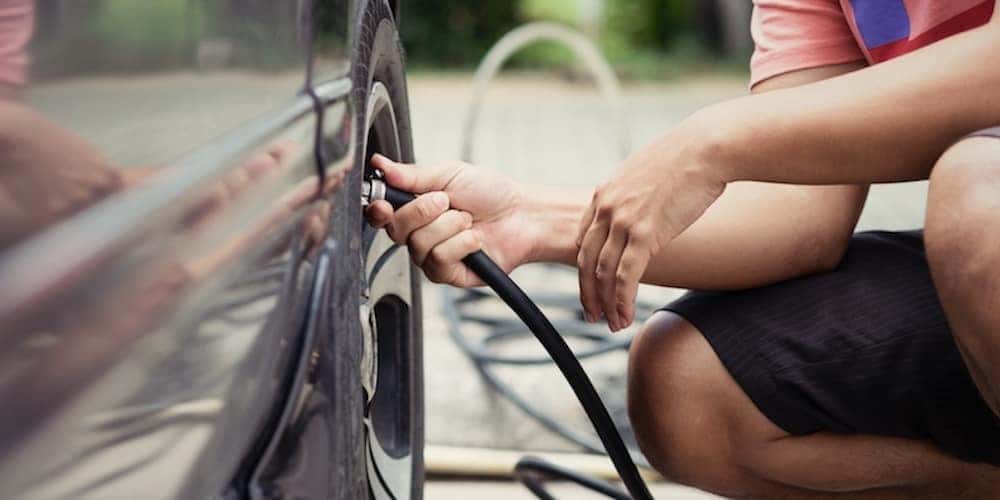 ---
The Longo Toyota of Prosper Service Center Helps with Your Tire Needs
If you'd rather not change your tires on your own, or if you've just put on a spare and need to pick up a fresh tire, you can trust the experts at Longo Toyota of Prosper to get you back on the road in no time. We offer a wide selection of genuine Toyota tires, and if you'd rather not call, we've made it easy to schedule service online.
Toyota Service Specials in Prosper