Many Frisco drivers look at their dash and wonder, "What does TPMS" mean? At Longo Toyota of Prosper, we are here to answer that question for you. TPMS stands for tire pressure monitoring system, and it uses tire pressure sensors to track the air pressure of your tire. If the TPMS senses that one or more of your tires is not at the recommended pressure, the light will go off – some TPMS lights flash – letting you know it's time to add air to your Toyota Corolla or Toyota RAV4.
While this may not be your first thought when it comes to safety, the tire pressure monitoring system helps prevent tire failure for safe handling when driving around Plano. Learn about the TPMS and how it works with your new Toyota vehicle with the team at Longo Toyota of Prosper.
Tire Pressure Monitoring System Features
The reason for the tire pressure monitoring system is to track the pressure inside the tires and alert you if the levels have dropped too low. When your tire pressure light becomes illuminated, it means your tires are underinflated, which can cause:
A flat tire or blowout
Decreased load-carrying capability
Excessive tire wear
Poor traction
Proper tire inflation ensures that your tires will not wear out before their prime as well as protects you from a potential accident. A tire pressure monitoring system is an excellent way to keep track of your tire pressure during your McKinney travels without getting stuck doing manual checks yourself.
Proper Tire Inflation
Both over- and under-inflation of tires can lead to several issues for drivers. Meanwhile, a properly inflated tire will:
Increase water dispersion which decreases the likelihood of hydroplaning
Reduce rolling resistance which will increase vehicle efficiency
Reduce tread movement thereby increasing the life of the tire
To know the exact tire pressure for your Toyota vehicle, you can refer to your owner's manual. It's important to make sure your tires are inflated properly. This quick and simple task will save you money and stress down the road.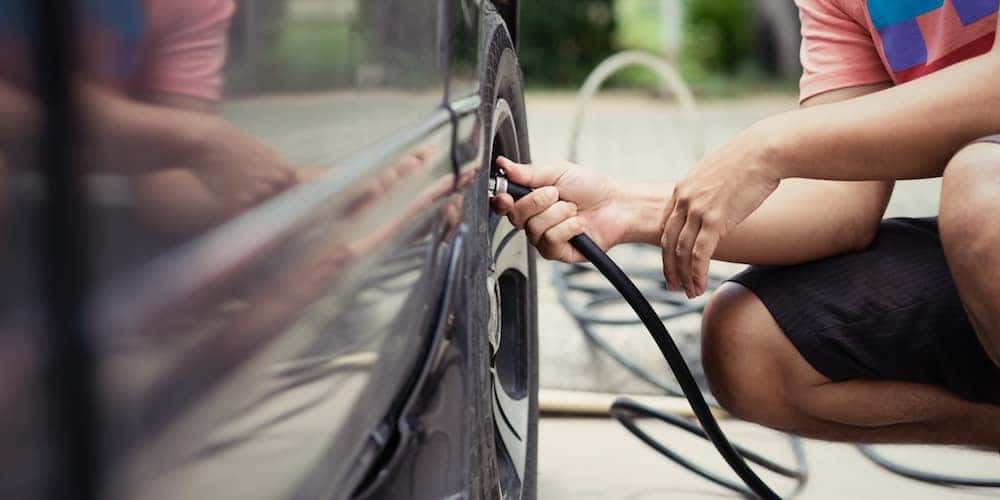 Keep Your Vehicle Running Properly With Longo Toyota of Prosper
Now that we have answered "What does TPMS mean," are you looking for a Toyota vehicle with a tire pressure monitoring system? If so, browse ournew Toyota for sale in Prosper.Contact us with any questions you have. Ourservice center has Toyota-trained mechanics who are ready to help!
---
Toyota Service Coupons
---
Explore Our Models
The new Toyota Tundra is a powerful full-size pickup with excellent off-road capabilities, but what if you want to make it all your own? What if you want to carry out important repairs and maintenance at home in Frisco or Plano? No matter what Toyota Tundra OEM parts you're looking for, you won't need to…

Your 2019 Toyota Camry exterior color says a lot about your style, which is why Longo Toyota of Prosper offers Frisco and McKinney car shoppers a wide variety of exterior paint colors, ranging from a bold red to a neutral gray. We've listed out all of your options below! Learn More Contact Us View Camry Inventory Toyota Camry…

The 2019 Toyota RAV4 configurations are priced between $25,650 MSRP* and $35,850 MSRP*, which means there is a new Toyota RAV4 model out there for everyone. No matter your budget, you won't have trouble finding a Toyota RAV4 trim level with the features you need. Explore each of the RAV4 trim levels, then contact Longo Toyota of Prosper…