Toyota Tundra Parts for Sale in Prosper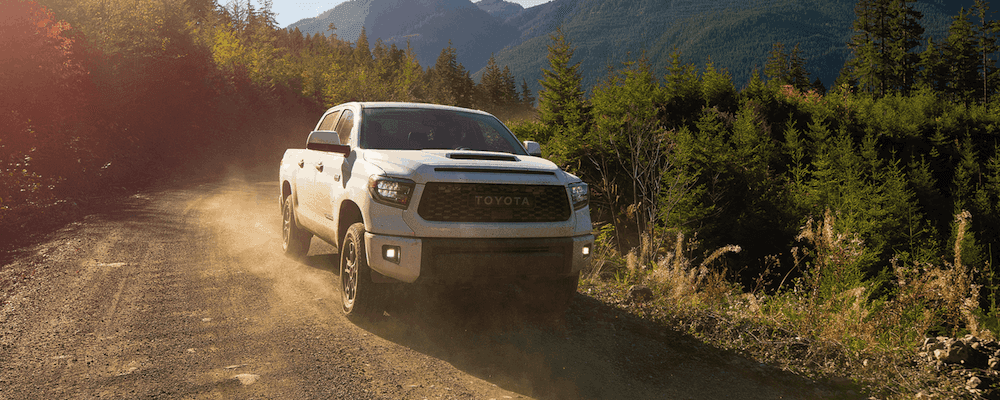 The new Toyota Tundra is a powerful full-size pickup with excellent off-road capabilities, but what if you want to make it all your own? What if you want to carry out important repairs and maintenance at home in Frisco or Plano? No matter what Toyota Tundra OEM parts you're looking for, you won't need to go far. The Longo Toyota of Prosper parts department keeps a large selection in stock at all times, and it's easy to order exactly what you need online.
Toyota Tundra OEM Parts vs. Toyota Tundra Aftermarket Parts
Have you ever spent time searching for used Toyota Tundra parts? You're not alone. Much like aftermarket Toyota Tundra parts, used components promise to provide you with the performance you need, for less than you'd pay elsewhere.
Well, are aftermarket and used Toyota Tundra parts really all they're cracked up to be? We only use Toyota Tundra OEM parts in our Prosper service center, and we always recommend them to our friends and neighbors.
Here's what you should know if you're trying to make a decision between aftermarket and OEM parts for your Tundra:
Only Toyota Tundra OEM parts are guaranteed to perform just as well as the part you're replacing! Aftermarket parts are often made to different specifications, and a used part may be worn down or degraded.
Although it may be tempting to save with cheaper Toyota Tundra parts, you really shouldn't skimp when it comes to caring for your vehicle. OEM parts offer a guaranteed fit, and since there's only one option, you'll never order the wrong component.
Some Tundra aftermarket parts include a warranty, but many do not! And, since these parts probably won't fit your vehicle perfectly, you may end up making the same repairs more than once.
Our dealership is a trusted source for Toyota brakes, Toyota batteries, Toyota tires, Toyota wiper blades, and just about everything in between! Since we always offer a great selection of rotating parts specials, you can count on a great deal, too.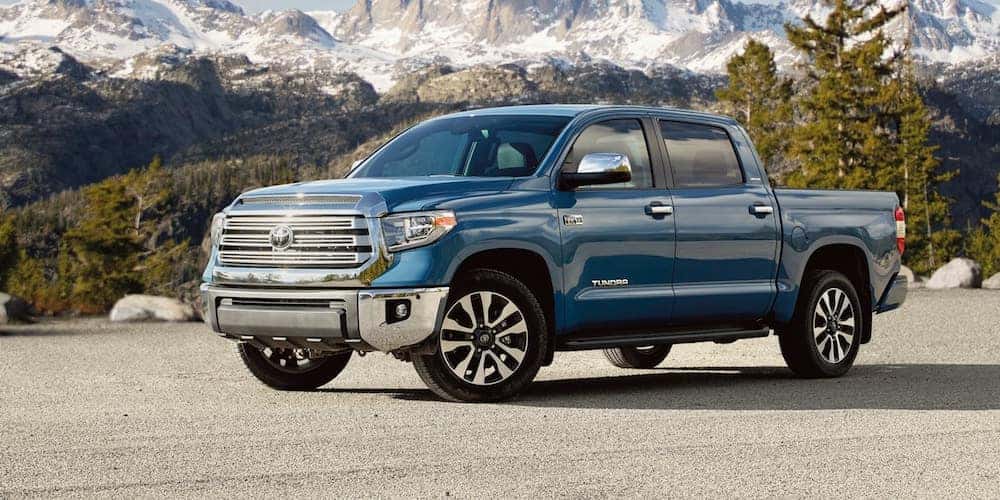 Customize Your Ride with Genuine Toyota Tundra Parts
Yes, we're a source for all of the Toyota Tundra parts you'll need to carry out replacements and repairs, but that's not the only reason that drivers come to us! If you've picked up the DIY spirit, there's a good chance that you're also interested in genuine Toyota Tundra accessories.
Drivers near McKinney and Celina love to lead a more adventurous lifestyle, and here, we've listed just a few of their favorite options:
Toyota Tundra TRD Performance Air Intake
Toyota Tundra Running Boards
Toyota Tundra Power Tailgate Lock
Toyota Tundra Lights
Toyota Tundra Floor Mats
Toyota Tundra Tonneau Cover
Order Parts Today at Longo Toyota of Prosper
If only takes a moment to order genuine Toyota Tundra parts with Longo Toyota of Prosper. Take advantage of our easy-to-use online parts order form today! You'll just need to select the OEM components you want, and wait for them to arrive at our parts department.
If you were planning on installing your Toyota Tundra OEM parts at home, but you don't have as much free time as you expected to have, you can always schedule service and have our team take care of it today.
Learn More with Longo Toyota of Prosper
The new Toyota Corolla might be small, but it makes a big impression on the road of Celina. Although its sleek curves and streamlined style certainly stand out, at the end of the day, the available Toyota Corolla color options just might have the biggest impact on how others perceive you on the road. Don't…

The all-new 2020 Toyota Yaris Hatchback will be available in the Fall of 2019. Visit Longo Toyota of Prosper to discover the bold, fun, and fuel-efficient modern hatchback. Design The new Yaris Hatchback will have a very distinct sporty look with a low-stance and large aggressive grille. Exciting exterior colors such as Stealth, Frost, Icicle,…

The new Toyota Tundra is a powerful full-size pickup with excellent off-road capabilities, but what if you want to make it all your own? What if you want to carry out important repairs and maintenance at home in Frisco or Plano? No matter what Toyota Tundra OEM parts you're looking for, you won't need to…